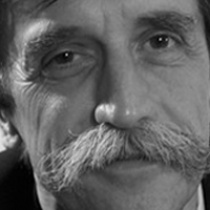 Jerome Bouvier
France
---
About me
He started his activites as journalist since 1977 and joined Radio France in 1982 as journalist and Producer for Radio Bleue while presenting morning programs for France Inter. He became head of political service at France Culture/ France Musique in 1989. He was named executive editor at France Culture/ France Musique from 1999 to 2002 and at RFI from 2002 to 2004.



In 2004 he managed " Ivre d'Images Productionâ€Â, specialised in information, publishing and culture and citizenship.



he is the founder and president of "Journalism and Citizenship", an NGO organising International Forum on Journalism and Public Information. He also developed several websites devoted to journalism and social issues by developing mainly experiments in participatory journalism in popular neighborhoods.

http://www.journalisme.com

http://vudesquartiers.journalisme.com



Member of the Committee of Wise Men who came to draft a code of ethics that can be attached to the collective agreement for journalists, he teaches "Ethics of the journalist" in IPJ (institut pratique de journalisme)



Jerome Bouvier is the mediator of the radios of Radio France since December 2009.
My posters
My favourites Jerome hasn't favourited any poster yet.