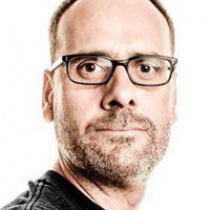 Robert Young
Canada
www.behance.net/robertyoung
---
About me
Robert Young is a Chartered Graphic Designer and Bachelor in Graphic Design from the School of Design at the Université du Québec à Montréal. For twenty years, he has been working as an art director on major corporate projects for large corporations.
In parallel with his graphic design practice, he began his poster career in 2017 and discovered a real passion for social posters. This medium quickly becomes his playground.
His very first creations have already won many international prizes and competitions, such as the 5th Moscow International Poster Competition, the Budapest International Poster Biennale and the Biennale of the National Art Museum of Bolivia. His recognition quickly grew and he exhibited his works in the galleries of Paris, Heidelberg, Milan and Seoul.

My posters
My favourites Robert hasn't favourited any poster yet.