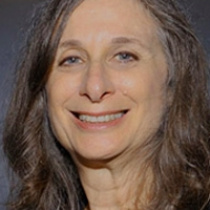 Carol Wells
Los Angeles United States
---
About me
Carol A. Wells is an activist, art historian, curator, lecturer, writer, and poster collector. Trained as a medievalist, she taught the history of art and architecture for thirteen years at California State University Fullerton. Wells began collecting human rights and protest posters in 1981 and produced her first exhibition the same year. She has curated more than 60 theme-based traveling exhibitions that have traveled throughout the world, and her articles on art and politics have appeared in numerous publications and catalogues. Wells believes that the power of graphics can combat public apathy and feelings of helplessness, and help open up a truly democratic arena for political debate.

In 1988, Wells founded the Center for the Study of Political Graphics, and serves as its executive director. CSPG is an educational and research archive that collects, preserves, documents and circulates posters relating to diverse movements for social change. The archive now contains more than 70,000 posters from 1900 to the present, including the largest collection of post World War II posters in the United States. Poster donations to this unique archive are welcome. Please visit www.politicalgraphics.org for more information.
My posters
My favourites Carol hasn't favourited any poster yet.