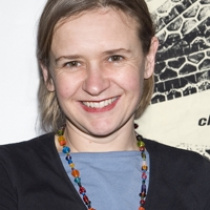 Bettina Richter
Zurich Switzerland
www.museum-gestaltung.ch
---
About me
Studied art history, German and Romance languages and literary history in Heidelberg, Paris and Zurich. 1996 dissertation on the antiwar graphics of Théophile-Alexandre Steinlen. From 1997 to 2006 served as research associate in the Poster Collection of the Museum für Gestaltung Zürich, and as curator of the same since 2006. Also lectures at the Zürcher Hochschule der Künste and works as freelance writer.
Lives with her husband and their daughter in Zurich.
My posters
My favourites Bettina hasn't favourited any poster yet.