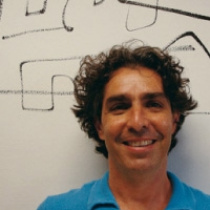 Kiko Farkas
Sao Paolo Brazil
---
About me
Born in São Paulo, Brasil, in 1957.
Formally educated in architecture at the Sao Paolo University, he started working in editorial design in 1987.

His work has been published in esteemed international magazines such as, Novum, Print, Communication Arts.

In 2006 he was hired by Brazil's Culture Ministry to be curator of the Brazilian exhibit at DESIGNMAI, in Berlin.

In 2004 Kiko won a national contest to create the Brazilian identity for international tourism.

His children's book "Um passarinho me contou", won the Jabuti grand prize for fiction, the first awarded for a children's book.

Member of AGI and one of ADG, Brazilian Association of Graphic Designers, where he has served on its board of directors.