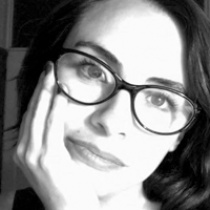 Rosario Martinez Anaya
Cochabamba Bolivia
www.bicladesign.com
---
About me
Hello!
I'm Rosario from Bolivia and I'm graphic designer since 2008. I decided to study this career because of my history family, we all are musicians and artists and all my life I've been connected to this wonderful world of create and dream.
I'm almost 30 years old, from a very small city, Cochabamba.


---
My networks
My posters
My favourites Rosario Martinez hasn't favourited any poster yet.