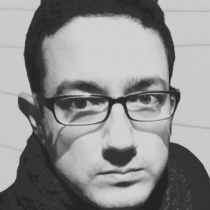 Leonardo Novelo
Barcelona Spain
http://leonardonovelo.com/
---
About me
Critic, writer and editor. Associate Curator for "Design for Social Change" programme of FAD's Opinion Networks. Advisor Board at the Habitacola Award. Board Member at ArquinFAD.

Founder of INPUTmap, an architectural research practice based in Barcelona and Tokyo with the purpose of inquiry, edit and publish the relationships over the boundaries of contemporary culture, design, architecture and digital environments.

Producer of the topographic-art project Archeology of Trauma.

Trained as architect in ETSAB (Barcelona) and UNAM (México).
---
My networks
My posters
My favourites Leonardo hasn't favourited any poster yet.