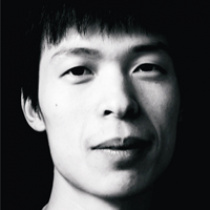 Li Xu
China
https://www.facebook.com/li.xu.100
---
About me
Li Xu (Beijing,China)

Curator/Designer/Lecturer

He is an Assistant Professor of Beijing Institute of Graphic Communication,China. Li Xu is one of the founders and curator of 2010 Cross-strait Outstanding Designers'Poster Invitational Exhibition 2011 and NEW "FORM" International Invitational Graphic Design Exhibition 2011 . and Zi Hui-US & China Typographic Poster Exchange Exhibition. The 1st International Poster Festival of Shenzhen

Li Xu has received some important awards. Such as The first prize of AIGA(re)design Awards 2011.The Gold prize of IDA-International Design Awards 2012.Pentawards 2012 Bronze Award. The London Creative Awards 2011,The Honorary prize at the 2008 Olympic Digital Arts Exhibition of 2008 Olympic Fine Arts, The first prize at the 16th Asian Games in Guangzhou posters Design Competition, China, The Best Guide Award at the 2007 Design Against Fur competitions. The Honorary prize at the 26th Summer Universiade Mascot Design contest. He also exhibited his works at many important biennial and triennial exhibitions in : Los Angeles, London, Warsaw, Lahti, Teheran, Trnava, Mexio, Bolivia, Ukraine,Korea, Moscow, Prague, Hong kong, Taiwan,Shanghai, Hangzhou,etc.
My posters
My favourites Li hasn't favourited any poster yet.