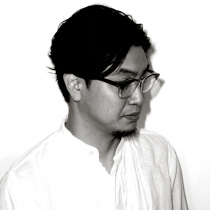 Byung-rok Chae
Seoul South Korea
www.chaebr.com
---
About me
Graphic Designer based in Seoul and Tokyo.
Studied graphic design at Tama Art University, Tokyo under Prof. Koichi Sato.
Chae Byung-rok focuses on the conception and visual expression of exhibition posters, and develops visual identities and graphic experiments. CBR Graphic does collaborative work with professional designers, photographers, writers, illustrators, textile designers, new media artists, corporate projects and cultural institutions.
---
My networks