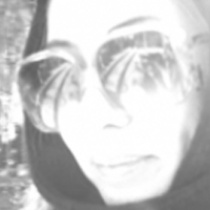 Pamela Campagna
polignano a mare Italy
www.l-able.net
---
About me
Pamela Campagna (born in Bari/Italy, 1977) graduated in economy at the
university of Bari, is a self-taught graphic designer.
After working for different artistic and cultural organizations like Franklin Furnance Archive in New York, Fondazione Pistoletto in Biella and Esterni in Milan, in 2006 she moved to Seville- Andalucia where she cofounded with Thomas Scheiderbauer (omi), L-able an itinerant little design studio working on international cultural and social matters.
Since then their work has been exposed in group shows at the CaS- Centro de Arte de Sevilla, at the Mus�e des Arts d�coratifs - Palais du Louvre in Paris, at the Triennale di Milano, at MuseumsQuartier in Wien, at the Palazzo delle Esposizioni in Rome, at the Galleria Civica di Modena, at Museo Nacional de Arte in La Paz, at Graphisme dans la Rue in Paris, at ManifestaZOOne in Cuneo, at 100% Design fair in Tokyo and Seoul, at the AntiAIDS-Ukraine triennial in Kiev, and will be exposed at the 11th Triennial of the political poster in Mons among some other places.
At the moment the studio is located in Polignano a Mare, south of Italy on a little terrace with a sea view.
My posters
My favourites Pamela hasn't favourited any poster yet.