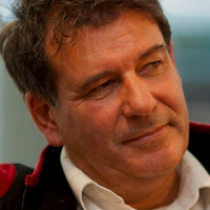 Ruedi Baur
Switzerland
http://ruedi-baur.eu/en
---
About me
Ruedi Baur was born in Paris In 1956 and spent his childhood in France.
He trained as a graphic designer with Michael Baviera in Zurich, Switzerland. On qualifying, the Franco-Swiss designer returned to France, founding his first studio in Lyon in the early 80s.
Initially, he focused on cultural projects, principally designing visual concepts for museums.
Baur developed a parallel activity of curating design exhibitions, first with the Project Gallery then Design at la Maison du livre, de l'image et du son (the House of Books, Image and Sound- in Villeurbanne.