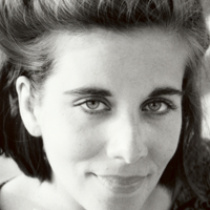 Meta Newhouse
Bozeman United States
www.metanewhouse.com
---
About me
Meta Newhouse is an award-winning creative director, graphic designer and filmmaker with over 20 years of experience in the visual communication industry.

Creative experience includes design and writing for clients such as The American Heart Association, Atlantis Resort, Blockbuster, Childrens Medical Center, Dallas Convention and Visitors Bureau, Dallas County Community Colleges, The Dallas Zoo, FedEx/Kinkos, GTE/Verizon, Motorola, Office Depot, PriceWaterhouseCoopers and the Susan G. Komen Foundation.

Meta has been a design educator since 1995 and currently is an Assistant Professor in Graphic Design at Montana State University where she teaches History of Graphic Design and studio courses that cover how to design and animate projects for the web, as well as guerrilla advertising tactics. She is passionate about creative ideation and consistently presents workshops around the country (and the world) on topics such as experimental typography and how to overcome creative blocks.

A Montana resident, she shares a design studio with her husband, Michael, called Newhouse Design.
You can view Metas professional creative work at www.metanewhousedesign.com.