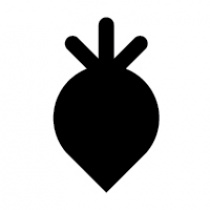 BEETROOT DESIGN GROUP
Th.Sofouli str. Greece
www.beetroot.gr
---
About me
Beetroot is an award winning design group based in Thessaloniki, Greece. All team members are design enthusiasts with expertise and skills in the creative field. Beetroot is seeking new ways of expressing creativity and providing design solutions since September 2000.
The beets: Vangelis Liakos, Alexandros Nikou, Yiannis Charalambopoulos, Michalis Rafail, Ilias Pantikakis, Giorgos Lemonidis, Kostas Pappas, Karolos Gakidis, Haris Hatzibaloglou, Paris Mexis, Evie Blazou, Markos Karellas, Marios Georntamilis, Panagiotis Kazakos and Giannis Gougoulias.
My posters
My favourites BEETROOT hasn't favourited any poster yet.