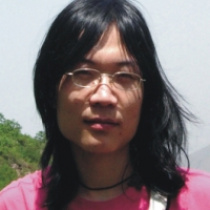 Mingliang Li
China
http://blog.sina.com.cn/u/3078293054
---
About me
Mingliang Li,
Graphic Designer;
My work based on the research about visual comunication and it includes logo design, brand identity, book design, posters.
My work received:
"International Reggae Poster Contest (IRPC) 2013"-Honorable Mentions,Jamaica;
"2013 Segunda llamada 3RD POSTER COMPETITION"-Honorable Mentions,Mexico;
"COW International Design Festival"-Silver Award,Ukraine,2013;
"The 10th Tehran International Poster Biennial",Tehran;
"The 20th International Poster Biennale (IPB)",Warsaw;
"The 6th international poster exhibition Peru and 2nd China Poster Exhibition in Peru",2013;
"2013 Korea International Poster Exhibition", Korea;
"Hong Kong International Poster Triennial 2014",HongKong;
"Today is already tomorrow"International Poster Exhibition 2014,Italy;
"Fifth International Biennial of Social-Political Poster in Auschwitz", 2014;
"II. Internationale Plakatausstellung Leipzig 2014",Germany;
"The 13th year of triennial EKOPLAGÁT ´14",Slovakia;
"'World without Violence'International Poster Competition",Iran;
"IX International Eco-poster Triennial "the 4th Block",Ukraine;
"MUT ZUR WUT 2015"-TOP 30,Germany;
"The 9th Asia Graphic Design Triennial 2015",Korea;
"The 9th Trnava Poster Triennial 2015(TPT2015)",Slovakia;
"[VIDAK] International Poster Exhibition 2015",Korea.

My posters
My favourites Mingliang hasn't favourited any poster yet.