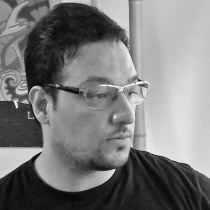 Alireza Tabouk
Tehran Iran
www.alirezatabouk.ir
---
About me
A Graphic Designer based in Tehran with near 20 years background and experience in the graphic design industry and advertising since 2004 till now.
I have a background in work on graphic design production and print and digital mediums, including logo, ads, stand, editorial, packaging, brochure, flyers, info graphic, stationery, banners, signage, illustrations, social media, photography, photo editing & manipulation and any other visual elements which promote the activities of a company or a business.
---
My networks
My posters
My favourites Alireza hasn't favourited any poster yet.