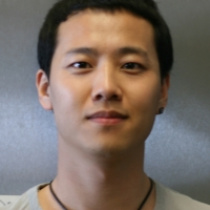 Hwang Kim
Singapore Singapore
http://www.hwangkim.com
---
About me
Designer Hwang Kim born in Seoul, South Korea in 1980, studied at Hong-ik University. He moved to London and gained MA in Design Products from the Royal College of Art. Since 2006, the establishment of the Studio Hwang Kim, he has been working as a designer, artist, film maker, as well as an activist.

His projects start from the premise that our current global society, with its prevailing techno-political system, faces challenges of an unprecedented scale.

Hwang is asking himself how his activity can contribute to alternative models of living and production by engaging with, commenting on, and addressing issues currently beyond the usual scope of design - political, social, technological or ecological. Hwang is exploring the potential of creating tangible objects or interventions which impact at a social or behavioural level, by engaging with new methods of production and dissemination.
My posters
My favourites Hwang hasn't favourited any poster yet.