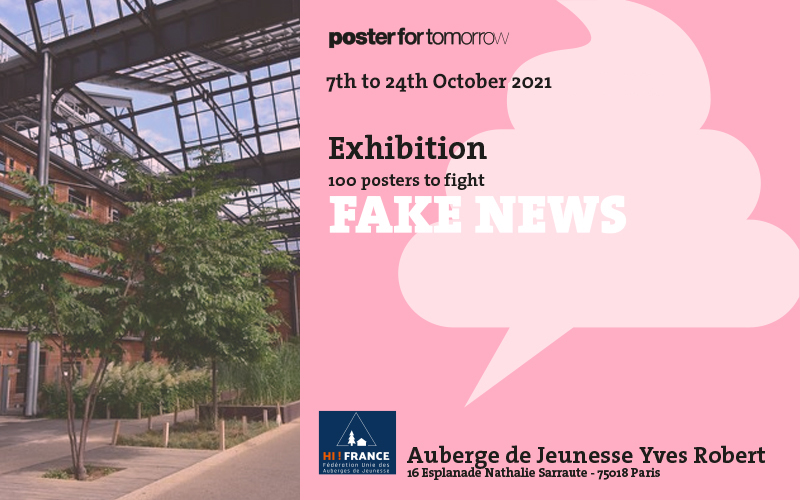 Exhibitions
France, Paris
100 posters fighting Fake News
Esplanade Nathalie Sarraute
75018 Paris, France
From Thursday 7th of October 2021
to Sunday 24th of October 2021
Open from 10:00:00 to 20:00:08

We are very pleased to present our 100 best posters received during our Fake News competition. 6078 posters representing 112 countries have received. 300 of them have been shortlisted by our online jury team, composted of 50 women and 50 men! A big thank to all of them. Thanks also to our Live jury, whom have made this amazing selection. We hope you enjoy the exhibition.