 Themis Koromazidis
Greece
The poster depicts of chimney knot that describes the actions that have to be taken by the politicians to reduce the CO2 emissions. The illustration was created with wood block printing process and black ink. The design style of the wood block printing is creating a sense of an old and dark environment that has ended, while the white background clean is connoting the new day, which are clean and healthy. The overall design follows a minimalistic approach and the emphasis is given to the chimney that address the root cause of the problem and the solution, which is a human action. The typographic elements are placed at the bottom so that they don't dominate the poster and allow the messages to be clearly communicated through the illustration of the chimney. Their tone of voice is fitting the concept and their solid appearance is making the statement clear to the viewers.
This poster belong to
A Planet for tomorrow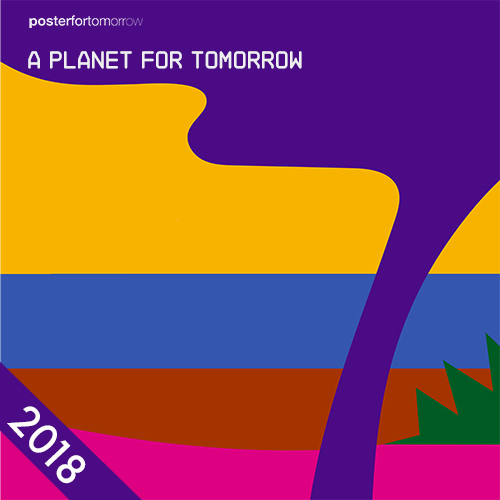 ---
Welcome to our 2018 edition!
It will be a year of significant change for us: the final edition of our poster contest in its current form. You can find the reasons for this decision here, together with the announcement of this year's them. On a practical level, the schedule for the poster contest has condensed into seven months.
Related Poster