 Andreea Chiriac
Canada
Imagine un monde sans extrémisme, un monde accueillant, peu importe où on se trouve sur la terre. Imagine, un monde comme John Lennon l'avait chanté. Nous somme peut être des rêveurs mais si nous sommes assez nous parviendrons à faire vivre notre rêve. Imagine seulement ce que serait un monde sans extrémisme, sans violence, sans pressions d'aucune sorte. Un monde fait pour demain, pour nos enfants.
This poster belong to
Make Extremism History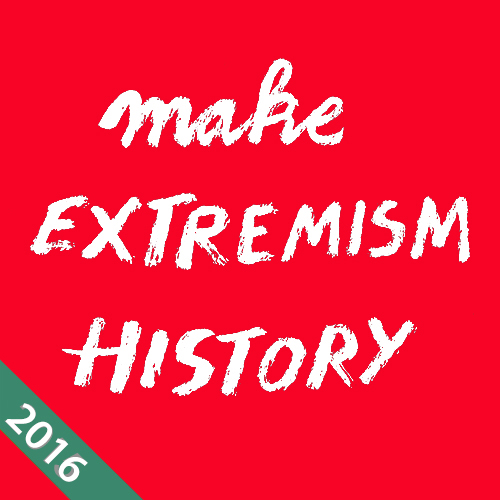 ---
poster for tomorrow, the international poster competition, is proud to announce the launch of its 2016 edition: This year we're going to do things a little differently. It's about evolution, not revolution.

Related Poster