 Daniel Leblanc
Canada
La recherche d'un logement c'est se heurter à un mur. Un mur de critères discriminatoires imposé par les propriétaires quand ce n'est pas une question de prix. Ces critères empêchent plusieurs d'avoir un chez soi se qui devrait être la norme en 2013. Bienvenue...Certaines conditions s'appliquent.
This poster belong to
A Home For Everyone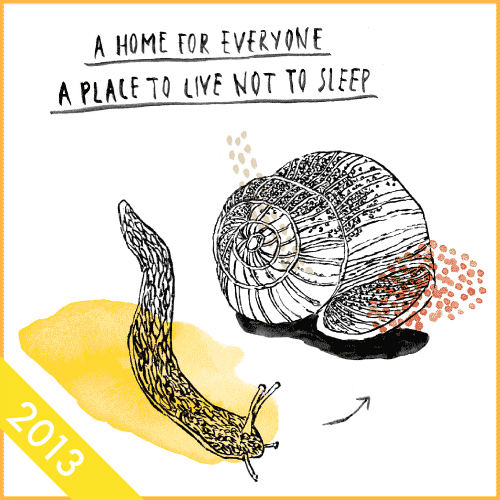 ---
Poster for tomorrow's 5th annual call for entries, campaigning for the universal right to housing.
'Home' means something different to all of us. The place where we grew up, the place where we live at the moment, the place we come to relax or entertain our friends. But for far too many people home remains a distant dream, as they try to eke out an existence in sub-standard accommodation or sleep rough on the streets.


Related Poster