 Zofia Pekalska
Poland
Killing the man is in contrast to justice, even though ""eye for an eye rule" might look fair. It´s like mirror reflection, that shows reality that is opposite to ours, even though it looks real. That is what I wanted to show using typography.
This poster belong to
Death is not justice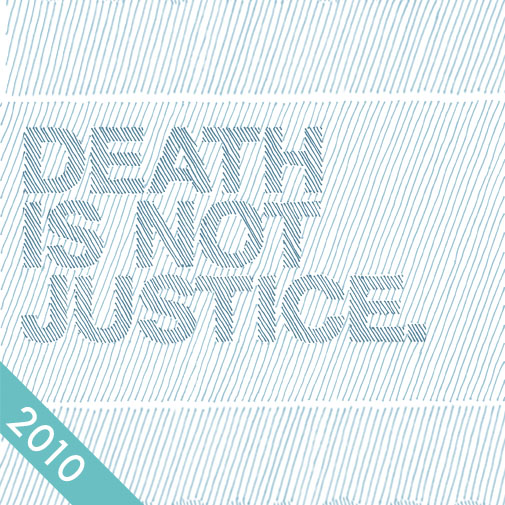 ---
Our 2010 project asked for the universal abolition of the death penalty.
For us it's simple. The death penalty is a violation of human rights. Article 5 of the Universal Declaration of Human Rights states: "No one shall be subjected to torture or to cruel, inhuman or degrading treatment or punishment." How does that fit with beheading, stoning, hanging, lethally injecting or shooting someone?

Related Poster