 Françoise LEROY GARIOUD
France
"By what right can we, in our time, carry out the death penalty? Execution debases its author who dares to kill the essential organ of life: the heart. The act reduces the executioner to the role of a common butcher. Vegetable chopper, butcher hooks, rope and darts evoque the machine which slaughters the animal and bleeds it in the same way that it murders the human being."
This poster belong to
Death is not justice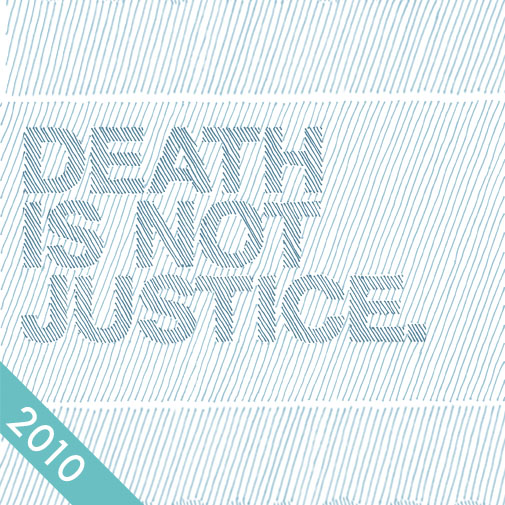 ---
Our 2010 project asked for the universal abolition of the death penalty.
For us it's simple. The death penalty is a violation of human rights. Article 5 of the Universal Declaration of Human Rights states: "No one shall be subjected to torture or to cruel, inhuman or degrading treatment or punishment." How does that fit with beheading, stoning, hanging, lethally injecting or shooting someone?

Related Poster