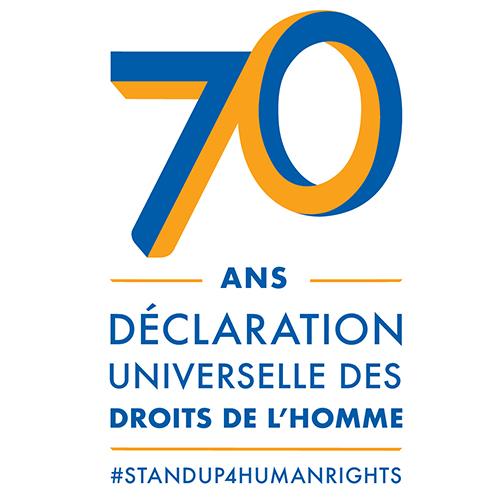 One for all, all for one!
100 posters for human rights
We are pleased to announce the release of our collection of posters celebrating the 70th Anniversary of the Universal Declaration of Human Rights.
This project was made possible thanks to the support of the Office of the United Nations High Commissioner for Human Rights (OHCHR), La Mairie de Paris and Fondation Artutti.
The book is printed in limited edition.

We only have 100 of them available for sale.Use our shop to place your order.