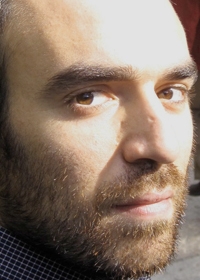 Antoine Abi Aad
Lebanon
About me
Lebanese described as Japanese in his country. In 2000 Antoine completed his DES in Advertising from ALBA or the Academie Libanaise des Beaux-Arts, UoB. He went to Japan in 2001 where he studied in the University of Tsukuba: in 2004 he finished his Master of Arts in Visual Communication Design, in 2007 he completed his Ph.D. in Comprehensive Human Sciences, Art and design, and after a year of postdoctoral research, he returned to Lebanon in 2008. He is currently a lecturer and a coordinator in ALBA. Antoine worked, exhibited, taught or lectured in Lebanon, Japan, Korea, Thailand, Dubai, Tunisia, Peru, Greece, USA, China, Taiwan, Brazil, Poland, Kenya, and Germany.
Work
typography Japanese/Chinese Calligraphy Advertising design sports: Rugby, Judo, Sumo Photography
My favourites
Antoine hasn't favourited any poster yet.