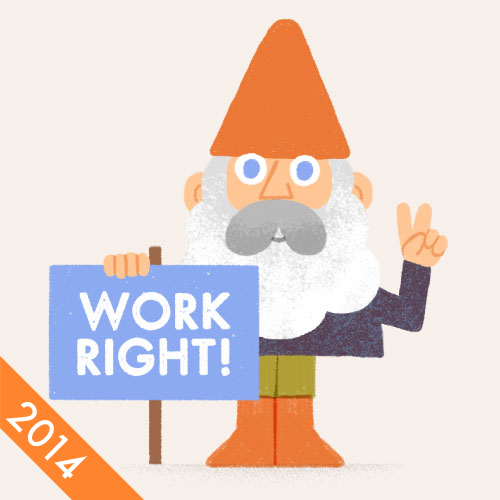 Work Right!
WORK RIGHT!
Everybody's right to fair and equal employment.
This year we're talking about the right to work. It's an important issue that encompasses many issues - but it's not as simple as it sounds.
The right to work isn't the right to employment. Nobody has the right to a job. But everybody has the right to work in a secure, safe, fair working environment.
We all have the right to work without discrimination or exploitation of our gender, age, nationality or physical condition.
We all have the right to work for a wage that is fair reward for our labour and that will enable us to support ourselves and our families.
The right to work protects us from child labour, gender and age discrimination and exploitation in all its forms. It entitles us all to the same opportunities, benefits and protection from exploitation or malpractice.
This year we want to make everybody aware of their rights as a worker, whether it's a a small boy working in a sweatshop, a woman being paid less than her male colleagues or a physically challenged man denied an office job because of his wheelchair.
This has to stop. That's why in 2014 we say: employment, not exploitation.
Download a translation of this text in your language:
Armenian - հայերեն
Arabic - عربی
Bosnian - Bosanski
English
French - Français
Hebrew - עברית
Italian - Italiano
Persian - فارسی
Polish - Polski
Portuguese - Português
Russian - Pусский
Simplified Chinese - 简体中文
Spanish - Español
Turkish - Türkçe
Urdu - اردو