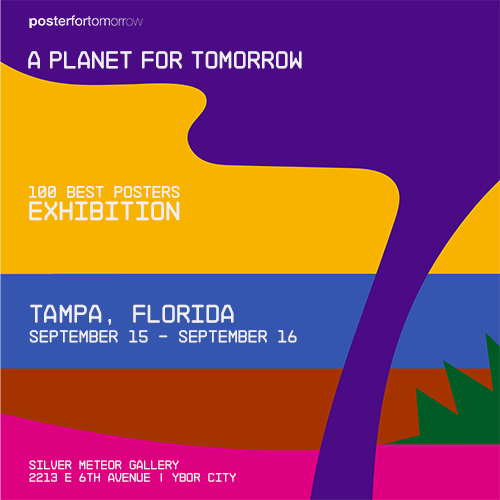 Exhibitions
United States, Tampa
A Planet for Tomorrow
2213 E 6th Ave, Tampa, FL 33605, USA
33605 Tampa,
From Saturday 15th of September 2018
to Wednesday 26th of September 2018


Just over a year ago, Trump announced intention to withdraw from the Paris Climate Agreement. In response, mayors in our own backyard and across the country publicly committed to advancing climate-friendly policy.

In efforts to acknowledge and lift up evidence that climate change is man-made and, therefore, our responsibility to stop, "Day for Tomorrow" returns to Ybor City for its third year and Florida for its seventh exhibition the weekend of September 16 (International Day for the Preservation of the Ozone Layer) with "A Planet for Tomorrow," a 100-poster art exhibit intended for thoughtful debate and community conversations to lead to action.

This is the last year the exhibit will be in its current form. Don't miss 100 compelling and provoking posters from artists around the world addressing climate change.