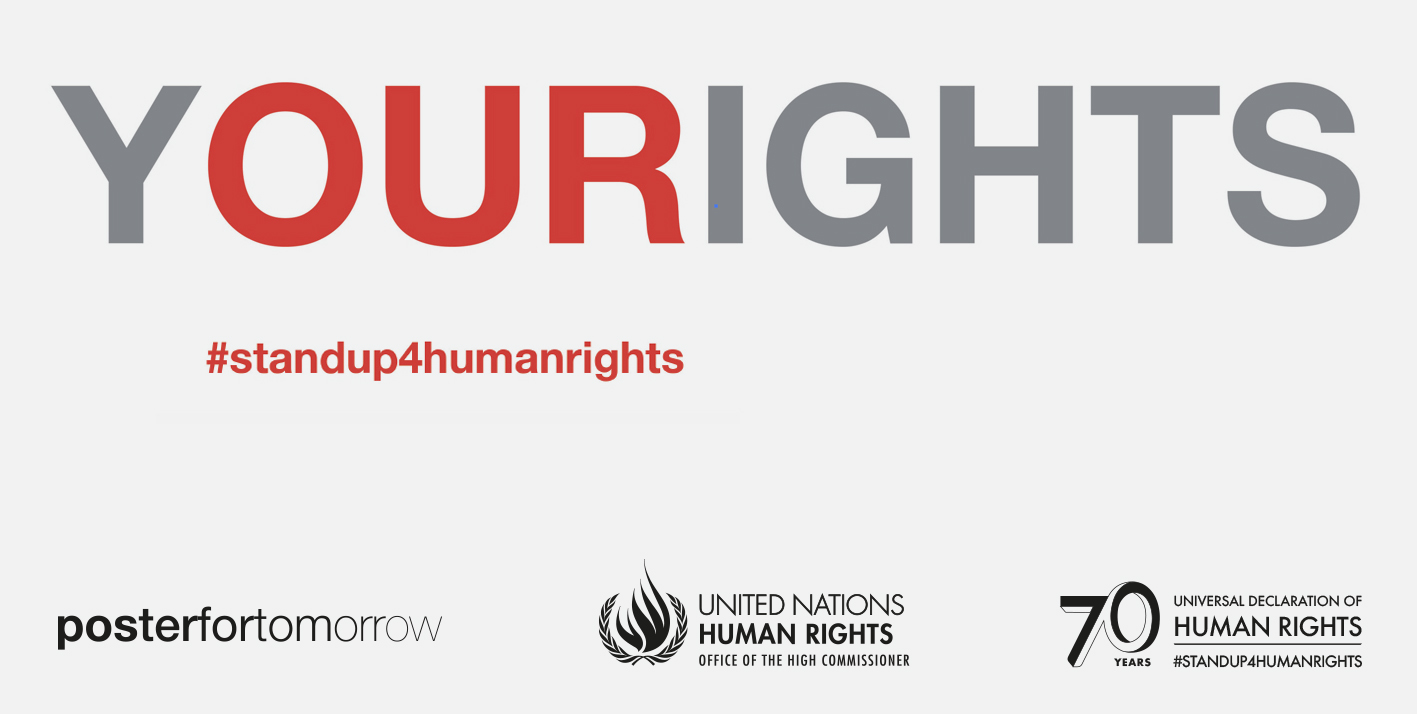 "One for all, all for one" is the title of our invitational poster project, with the support of the Office of the United Nations High Commissioner for Human Right (OHCHR) and La Mairie de Paris. The goal was of course to celebrate 70th Anniversary of the Universal Declaration of Human Rights, but also to raise awareness and relevance at a critical moment in the history of mankind.
Poster for tomorrow invited 100 artists to produce one original designs that will be included in an indexed, searchable database for charities to use for free.
We will soon publish a collection of all these 100 designs received.
A series of exhibition have been already organised and more are under process.

Ongoing Projects
Browse all projects
A Planet for tomorrow

---

Welcome to poster for tomorrow 2018.

It will be a year of significant change for us: the final edition of our poster contest in its current form. You can find the reasons for this decision here, together with the announcement of this year's...

---

One for all, all for one!

---

An invitational poster project, with the support of the Office of the United Nations High Commissioner for Human Right (OHCHR) and La Mairie de Paris.


---

Freedom of Movement

---

In last year's brief we talked about "a world where boundaries are becoming less and less meaningful. Now more than ever, we are one people. No matter where we live, we are all equally powerless in the face of war or environmental disaster."


---