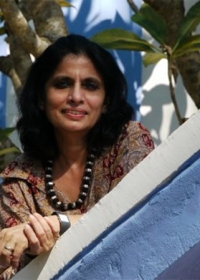 Nina Sabnani
Mumbai, India
My website
About me
Nina Sabnani is an artist, animation director and illustrator passionate about storytelling and collaborative work. Currently, she is an Associate Professor at the Industrial Design Centre, IIT Bombay, India where she coordinates the PhD programme.
Work
Storytelling, Visual Ethnography, Traveling, Meeting people
Education
PhD, IIT Bombay, India
MA Syracuse University, USA
BFA, M S University, Baroda, India
My favourites
Nina hasn't favourited any poster yet.