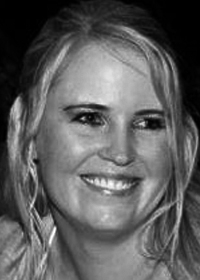 Kylie Keevil
Gaborone, Botswana
About me
Kylie is Public Relations Director at Dialogue Saatchi & Saatchi, Botswana. Believing that the key to everything lies in communication, Kylie wholeheartedly agrees with Bill Gates who says, "If I was down to my last dollar, I'd spend it on Public Relations."
Work
Tiger fishing, sunset watching, Basset Hound walking, and creative solutions to awkward problems.
My favourites
Kylie hasn't favourited any poster yet.