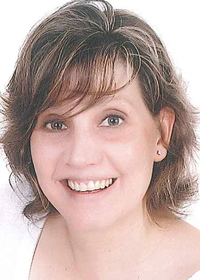 Melanie Cameron
South Africa
My website
About me
Melanie completed a Higher Diploma in Graphic Design and Marketing specializing in Graphic Design at the AAA School of Advertising Johannesburg, South Africa.

In 2003 Melanie took on a new challenge and enrolled as an honours student at the Greenside Design Center to broaden her horizons. Through this Melanie was introduced to the world of lecturing and ultimately took on the challenge as graphic design lecturer in 2004. Melanie is passionate about her love for typography and as a member of the international society of typographic designers she tries to instil this passion in her students. Her love for various Media experimentation and type sees her looking at everyday environments for inspiration.

Melanie brings fun back into Design by taking Graphic design to new platforms through her company Adaptations. ADAPTATIONS creates décor that is conceptually driven, using graphic design concepts to elude an ever changing environment within living spaces.

My favourites
Melanie hasn't favourited any poster yet.