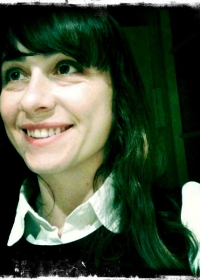 Maria Serrano
Barcelona, Spain
About me
María Serrano graduated in History from Universidad Complutense de Madrid and holds a postgraduate degree in Digital Publishing. Raised in Madrid, where she was an active member of various social and community projects mostly related to feminism and to publishing, she now lives in Barcelona, where she is an Editor at Editorial Gustavo Gili, a publishing house specializing in Architecture and Design. She is also Editor of the Spanish edition of étapes design magazine.
Work
Digital publishing, printing, literature, politics, visual culture, typography, indie music, indie publishing
My favourites
Maria hasn't favourited any poster yet.