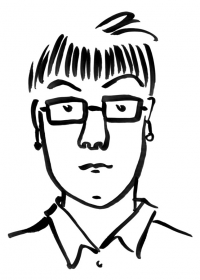 Ozlem Ozkal
Ankara, Turkey
My website
About me
Having graduated from METU Industrial Design Department, Özlem Özkal has received her MFA and PhD degrees in Bilkent University, Department of Graphic Design. She taught graduate and undergraduate classes in typography, graphic design, design foundation and visual studies in METU, SMFA-Boston, Tufts and Bilkent Universities. She co-founded Tasarımhane Design Co. and worked as a creative director in between 1995-2003. Her fields of research are typographic design and history – in particular the Ottoman print culture; visual communication, and design education. She is currently teaching at Özyegin University, Dept. of Communication Design in Istanbul.
Work
Typography, lettering, history of design, design theory.
My favourites
Ozlem hasn't favourited any poster yet.