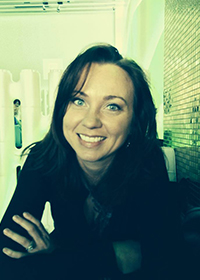 Denielle Emans
Australia
My networks
My website
About me
Denielle Emans is an Assistant Professor in the Graphic Design department at Virginia Commonwealth University in Qatar. She specializes in the area of experiential design in relation to the conceptualization, development, and execution of visual messages for social change and sustainability. Her current academic research further explores design in relation to interdisciplinary collaboration, cross-cultural studies and impact assessment for social design. Denielle is the author, illustrator, and designer of the multilingual children's book "Do You Know a Melipona Bee?" (written in English, Spanish, and Maya) published in 2013. She has been involved in several competitive research grants and presented her work at a number of national and international conferences. Recent publications include "Hybrid Learning for Social Design" in Tasmeem 2013:3 (co-authored with Prof. Adina Hempel) and "Design Nexus: integrating cross-cultural learning experiences into graphic design education" in Studies in Material Thinking 11: Re/materialising Design Education Futures (co-authored with Prof. Kelly Murdoch-Kitt, 2014).
Work
Assistant Professor of Graphic Design, Virginia Commonwealth University in Qatar
Education
MGD Master of Graphic Design (NASAD accredited; terminal degree)
North Carolina State University, College of Design | Raleigh, NC, USA | 2004

BA in Communication Studies (Media Studies/Production Emphasis)
University of North Carolina | Chapel Hill, NC, USA | 2000
My favourites
Denielle hasn't favourited any poster yet.