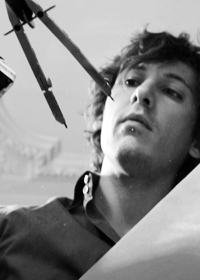 Fabio Caselli
Coldrerio, Switzerland
My website
About me
Fabio co-founded his brand consultancy Caselli Strategic Design in 2007 and is a lecturer at the Instituto Europeo di Design in Milan and Barcelona. Caselli Strategic Design (www.caselli.ch) is an award winning, international brand consultancy with a growing multi-disciplinary team of 21 experts, headquarters in Lugano and representative offices in Paris, Barcelona, Stockholm and Maastricht, offering its services to a global clientele in over 20 countries around the world.
Work
Corporate identity / Brand identity / Brand architecture / Brand stretching / City branding / New product development / Campaign launch / Packaging design / Structural design / Retail design / Signage design / Merchandising display / Digital identity / Communications platform / Literature design / Exhibition design / Typeface design
My favourites
Fabio hasn't favourited any poster yet.