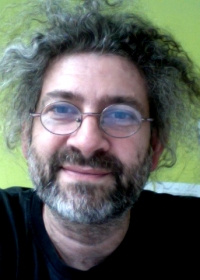 Peter Jeffs
Paris, France
My website
About me
Pete Jeffs has worked in corporate and identity design for about 15 years, co-designing on the way visual identity systems for the Cité Nationale de lHistoire de limmigration in Paris, and for the Forum for European Forum for Urban Security. He has worked as lecturer in Graphic Design, Editorial design and Brand design for several schools in Paris, France. He is currently Director of Studies at the école intuit.lab, an independent school of visual communication.
Work
Pete Jeffs maintains his activity as artist, and is represented by the Galeries Schumm-Braunstein and De Roussan in Paris.
My favourites
Peter hasn't favourited any poster yet.